EAT.

Food the Whole Family Will Enjoy
Homemade. Creative. Unexpected.
Always Something Delicious to Discover
With a rich culinary heritage and a wide array of delectable offerings, Coppes Commons is the perfect place to satisfy your food cravings and discover the unexpected. Our diverse menu options range from classic comfort foods to innovative and globally inspired dishes. Whether you're in the mood for a hearty BBQ sandwich or choosing from 40 flavors of gourmet popcorn, Coppes Commons has something for everyone. We are a convenient option for grabbing lunch with coworkers, stopping in for a snack or meal with family, picking up food for an event, or purchasing a gift for the food-lovers in your life.
In addition to our exceptional homemade food, Coppes Commons offers a warm and inviting ambiance perfect for intimate gatherings or memorable celebrations. The attentive and friendly staff create a welcoming atmosphere, making every visit a delightful experience. Stop by soon to indulge in the mouth watering flavors, fresh ingredients, and charming setting that make our customers want to come back time and time again for more.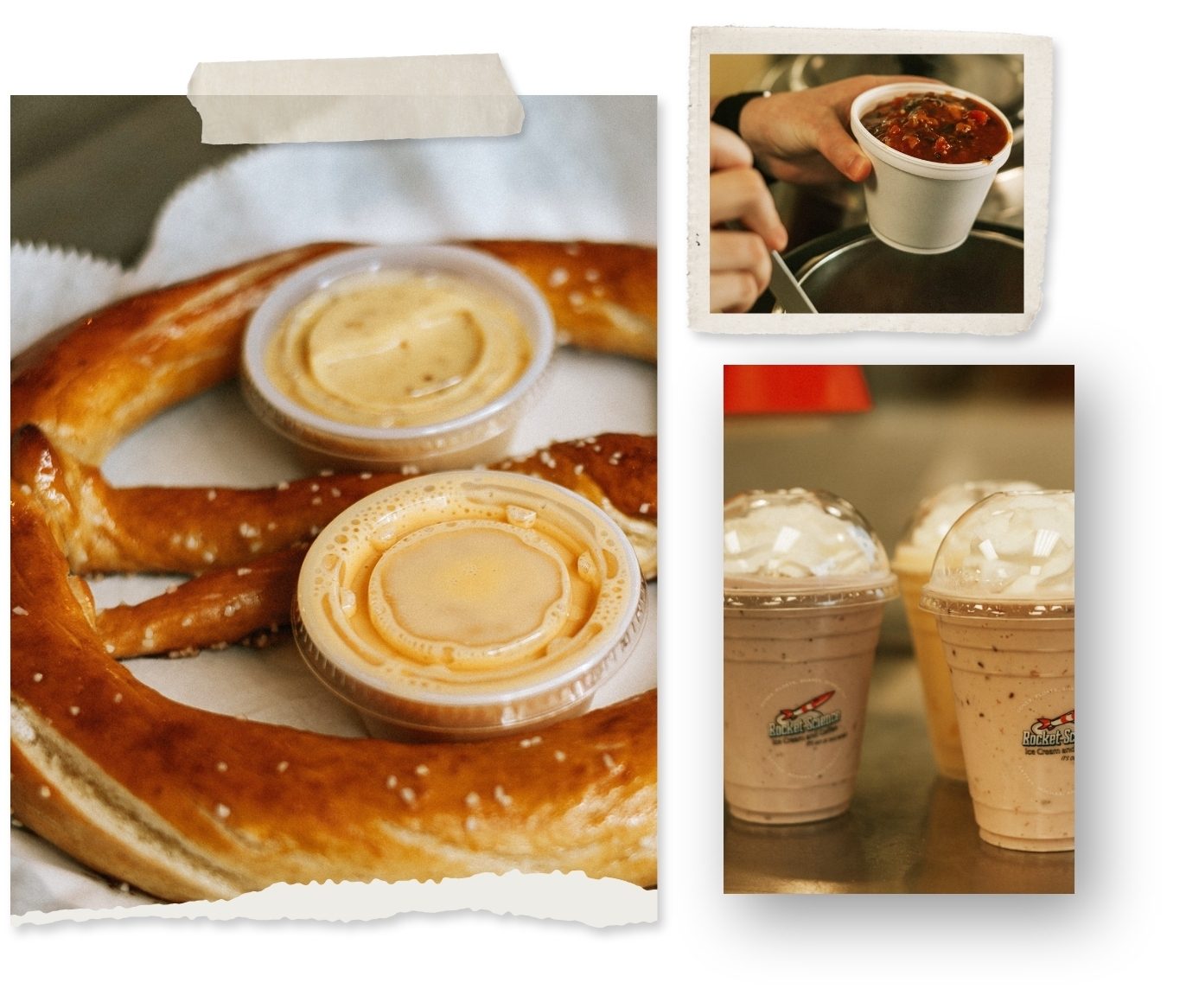 Grab A Bite With
The Whole Family
Join Our Community
Become A Vendor.
Coppes Commons is a marketplace like no other, and we are always looking for unique vendors who are passionate about providing heartfelt service and quality products. Our vision is to be deeply rooted in our community, support local business, and revitalize our history. Contact us today to learn how you can become part of the Coppes Commons family.